Join us on June 21 2022 at New Columbia for a vaccine and booster event!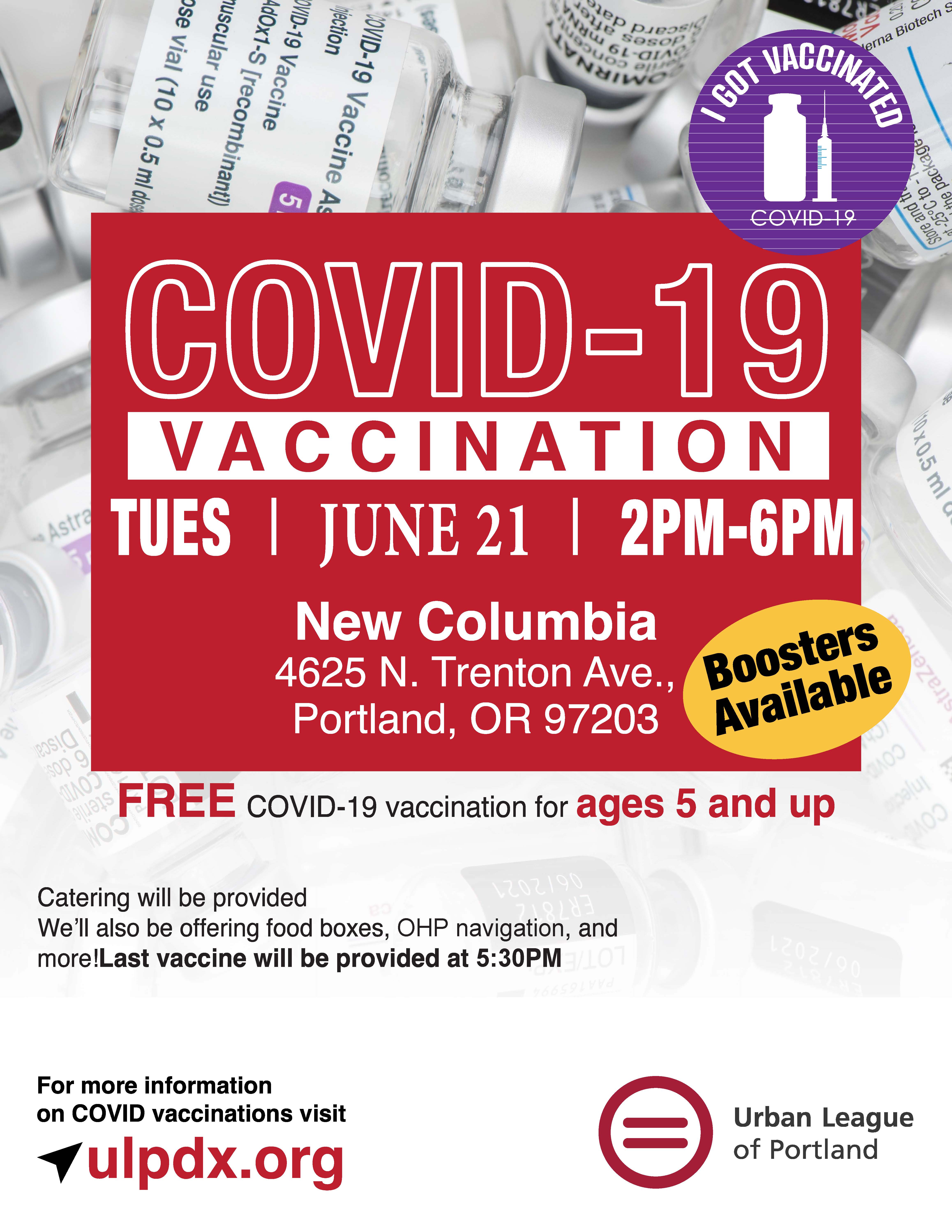 June 11th Wellness event: The Urban League will be holding a wellness event on June 11th at the Urban League of Portland. The time is 11-3 pm. We will be offering Vaccination, HIV testing, food boxes, entertainment, as well as presentations from Black Physicians on Covid and chronic illness'.
Covid 19 Update:
As of 6/1/2022 there are 1,847 new cases of Covid-19, 4 deaths, and 299 hospitalization's in the State of Oregon.
As masking mandates have lifted, and we enter a new wave of infections, vaccination remains essential in combating Covid-19. 
Oregon mask guidelines
Masks are not required for most indoor settings, but strongly encouraged, you still need to wear a mask in health care settings to keep everyone safe. Some businesses and schools may still choose to require masks. People may also choose to continue to wear well-fitting masks to protect themselves and others. Oregon's full rule on masking, including a list of health care settings where masks are still required, is located here.
Quarantine requirements are lifted for most populations
This means most people do not need to quarantine when exposed to someone with COVID-19. You still must stay away from others if you test positive for COVID-19 or have COVID-19 symptoms after exposure.
If you or someone you know is seeking testing for Covid-19, the Urban League is addressing barriers to access by providing at home test kits. To inquire about availability please call the Urban League at (503) 280-2600.