The Urban League of Portland will be at New Columbia on May 17th 2pm-6pm for a Vaccine and Booster event.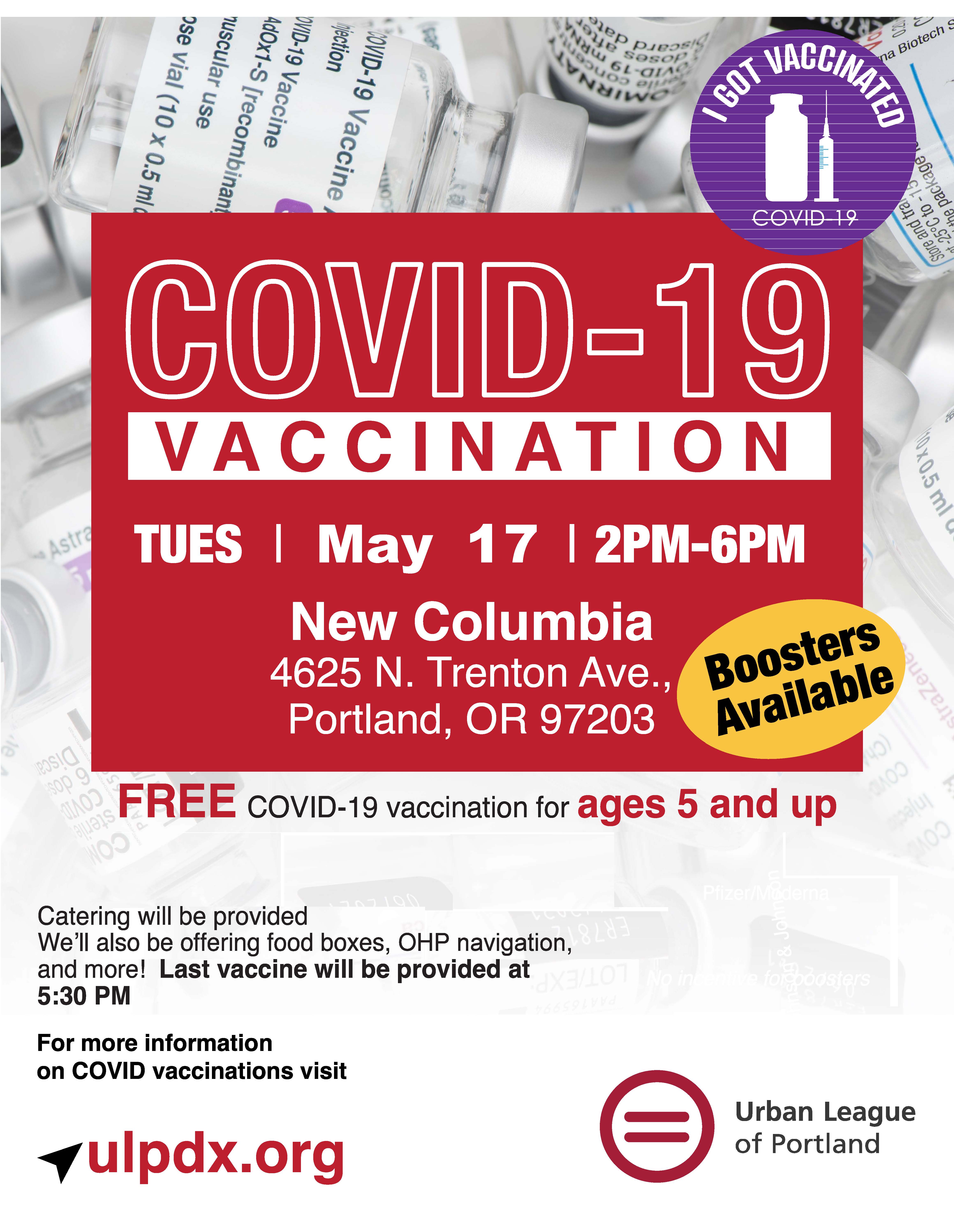 Quarantine requirements are lifted for most populations
This means most people do not need to quarantine when exposed to someone with COVID-19. You still must stay away from others if you test positive for COVID-19 or have COVID-19 symptoms after exposure.
Updated May 12
With COVID cases rising, emergency department and urgent care diagnoses all increasing in Multnomah County along with hospitalizations and outbreaks, Public Health strongly urges people to wear masks indoors until cases and hospitalizations drop back down. 
Oregon mask guidelines
Masks are not required for most indoor settings, but you still need to wear a mask in health care settings to keep everyone safe. Some businesses and schools may still choose to require masks.
As of 5/12/2022 there are 1,735 new cases of Covid-19, 8 deaths, and 226 hospitalizations in the State of Oregon.
 Showing a new wave of covid-19 throughout the state. The best way to protect yourself and your community is vaccination. For updated Covid-19 information please visit, https://govstatus.egov.com/OR-OHA-COVID-19.