Chairman Lewellen: Award-winning Workplace, Hardworking Staff Empower Communities Across Oregon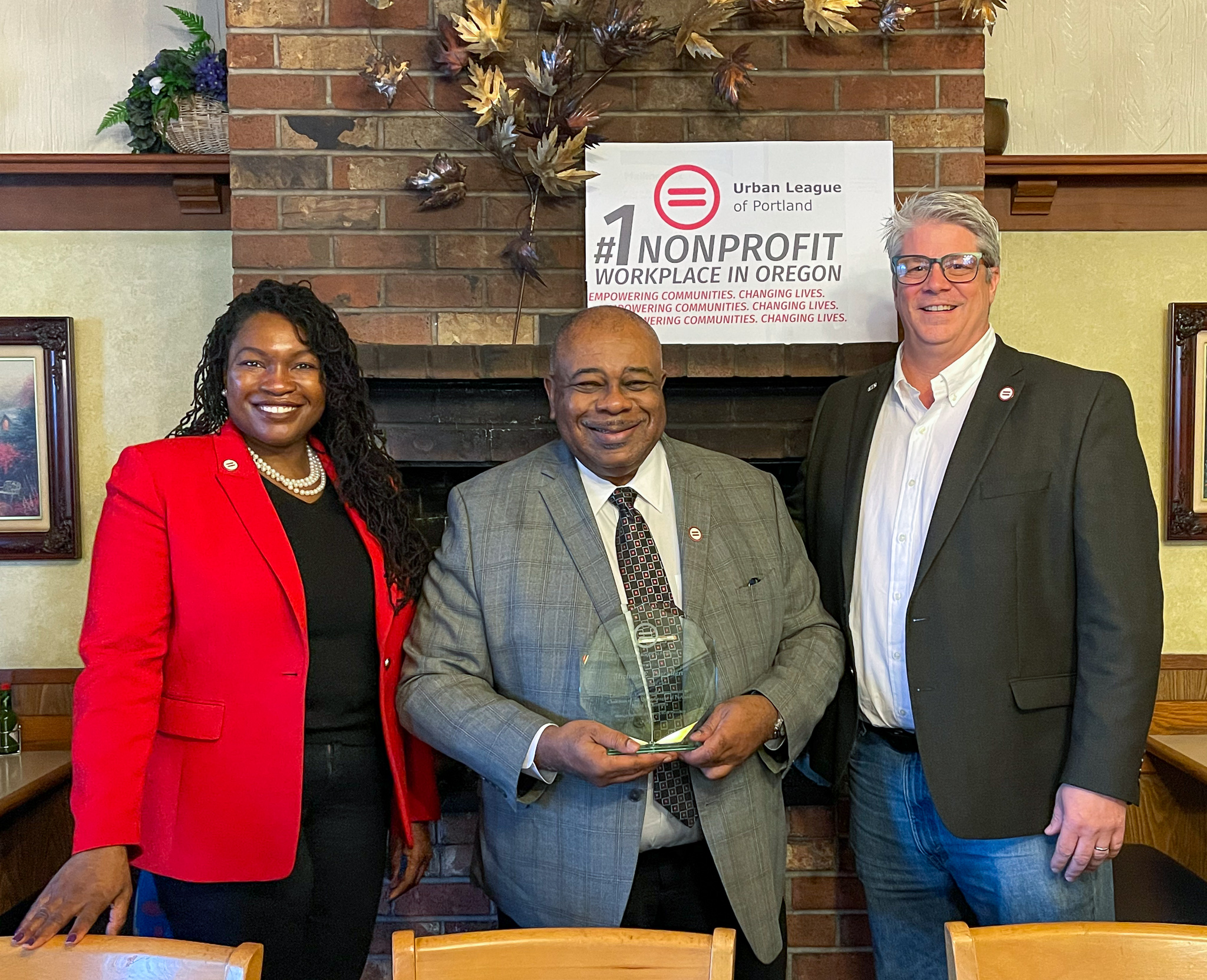 The more than 75-year leadership and representation of Oregon's Black families by the Urban League of Portland is as strong and expansive as anyone can remember, said outgoing Chairman Michael E. Lewellen during a celebration of his term on the Urban League of Portland's Board of Directors.  
The All of Us Chairman's Breakfast, an event earlier this month to celebrate the League's leadership, featured a small bite to eat with a heaping side of organizational pride and personal connection between supporters, staff and community leaders. Newly elected Chairman Eric Olson told supporters, who gathered at Elmer's Restaurant on Market Street NE, that direct services for Salem and Marion County residents have given area youth, after-school leadership opportunities by taking lead on the planning and execution of the League's Feed the Folks program. This follows events over the summer organized by ULPDX outreach staff, who handed out resources to people facing a homeless crisis.
"Meanwhile, at homes all across the city, mothers, fathers, and individuals have learned better money habits and financial management through the League's services that, by the way, also help them find employment to pay for today's bills or help find the education needed for the job of their dreams in the future," Olson said. "We owe that growth into Marion County to the leadership from both Chairman Lewellen and the President & CEO of the Urban League of Portland, Nkenge Harmon Johnson."
Oregon Business Magazine announced last September that employees, who work for the League and who were surveyed, provided the best satisfaction scores out of more than 100 statewide nonprofits of all sizes, earning the title of the No. 1 nonprofit workplace for 2021. Lewellen praised President Harmon Johnson and program directors for creating that fuels a sense of pride among individuals and team.  
"I leave this role with tremendous confidence that the League will continue to lead and help Oregon families for as long as we are needed," he said. "I'm pleased to pass the gavel to Chairman Olson who will continue to support the terrific staff."